Wall Murals Your Way - Give your home or office a stunning and
original new look with our very affordable Wall Murals!
Enhance any ceiling or wall - corporate or residential.
We can create the perfect mural for your reception area, meeting room or hallway.
Select one of our originals or send us your photos and we can blend them into any
theme or create any scene you can imagine. For less than the cost of repainting,
you can have a stunning, original new look. Prices start at $750 for a 4ft x 10ft
or $2300 for an 8ft x 20 ft full wall size mural.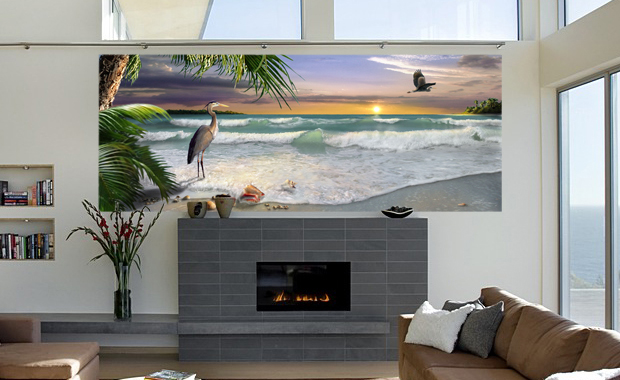 (Click here to see our full line of Wall Murals)